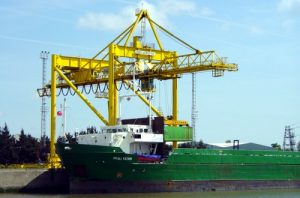 Within Victoria Group, our Sanders Stevens business has a long tradition of providing a full range of professional ships agency and brokering services.
Sanders Stevens has extensive experience of efficient ship chartering, especially on European and Baltic trade lines. Our extensive knowledge enables us to  successfully bring together charterers – with cargoes to ship – with the owners of suitable vessels to ship them. We broker agreements for a huge variety of cargoes, ensuring their smooth transportation around the world.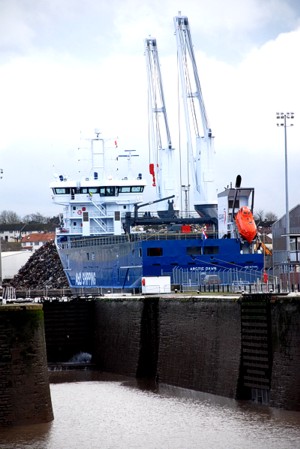 Victoria Group is a Company member of the Institute of Chartered Shipbrokers, (providing the highest standards of professional service to the shipping industry), and has representation on the Institute's Federation Council – and on Sea and Water, an independent association promoting the movement of goods by sea and inland waterways.
We can therefore offer not only the highest standards of professional service, but also a full range of the most up-to-date and informed opportunities available. We are also authorised collectors for Trinity House.
Our agency services are available throughout the UK.
We have offices at:
Sharpness Dock (serving the Bristol Channel and South Wales);
Victoria Wharf, Plymouth (serving the South Coast);
the Port of Boston (serving the Wash, Humber and South East England);
Mersey Wharf, Bromborough (serving the North West);
Seaham Harbour, County Durham (serving North East England).
We take care of routine requirements, and track the progress of our clients' cargoes, ensuring that all the parties involved – from shippers, through the ship owners, to recipients – receive the vital information they require.
Contact Sanders Stevens

PLYMOUTH / SOUTH COAST

SHARPNESS / SOUTH WALES

SEAHAM / NORTH EAST

MERSEY / NORTH WEST

BOSTON / EAST COAST