Victoria Group port facilities are equipped to meet the individual requirements of each customer, with spacious quays and modern lifting plant and equipment to handle all types of cargo including timber, bulks, conventional, containerised and unitised cargoes.
The Victoria Group constantly develops and enhances its systems and facilities to ensure the highest quality of service for each valued customer.
The full range of services includes:
Skilled and efficient stevedoring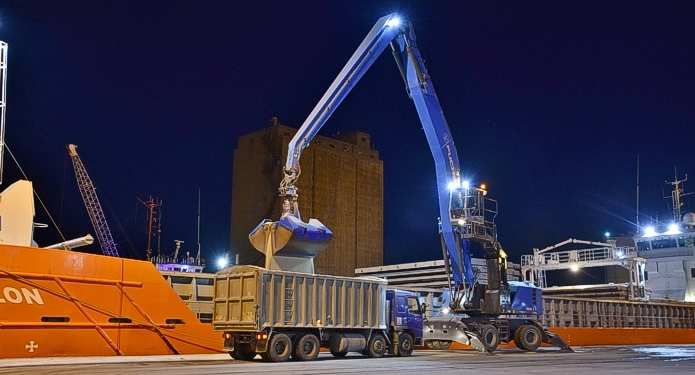 The Victoria Group is proud of its efficiency. Group port facilities are renowned for fast turn-around, which can allow vessels to discharge or load and sail on the same day. The Group's experienced team of directly-employed stevedores is trained to nationally-recognised standards to provide an assurance of a versatile and flexible service, and out-of- hours working can be arranged when required. Throughout its operations, the Victoria Group ensures that the highest standards of Health and Safety are enforced.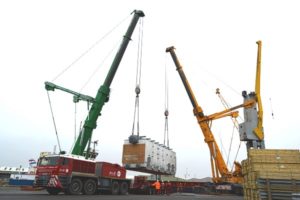 Each port facility can handle project cargo lifting, and there are reinforced quay areas and equipment for heavy lifting tasks.
Project lift of a 144 tonne biomass boiler
at the Port of Boston
Victoria Group ports regularly handle a huge range of diverse products, from metals (including steel coil and plate, aluminium, zinc and ores) and industrial minerals (such as ball clays, kaolins, bentonite, aggregates and specialist sands) to fertiliser, grains, animal feeds and phosphates. Experience has also enabled the Group to develop expertise in handling paper, timber, granite, cement, scrap metals, coal, salt and many other cargoes.

Warehousing and open storage
Victoria Group has a total of around 130,000 square metres (around 32 acres!) of covered storage at its port facilities, including warehouses and bulk stores suited to a wide range of cargoes. In addition, the facilities are equipped with silos – with a total capacity of approximately 27,000 tonnes – and extensive open storage and hard-standing areas. Secure storage areas, which are carefully monitored and protected, are also available.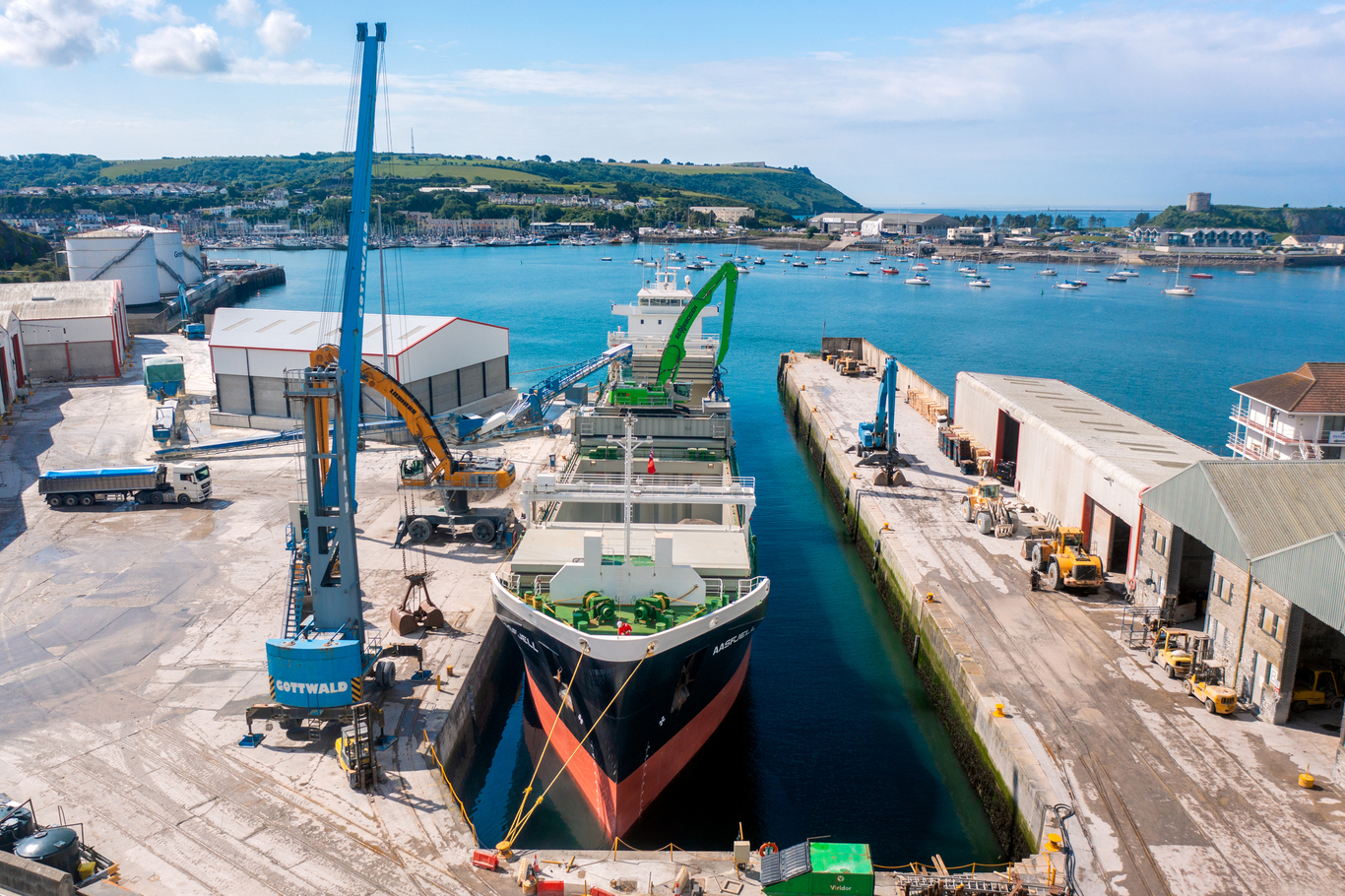 Proven Handling and Storage systems
Victoria Group has the experience, facilities and equipment to handle a wide range of cargoes.
Specialist working procedures are designed for complete avoidance of cross-contamination in products handled, using dedicated equipment – including conveyors, hoppers and grabs – whenever required.
Storage is operated through fully-computerised warehouse management and stock accounting systems, which ensure full traceability of the materials in our care. Specialist sanitised storage facilities, for products such as grains and animal feeds, are also provided.
An Added Value Service
The Victoria Group works closely with all its customers, listening to their needs and responding accordingly. To meet the growing trend for outsourcing, Group port facilities offer blending and processing services where required, and there are well-equipped facilities for packaging and re-branding. Dedicated bagging facilities offer 10 kg "Stand on Shelf" and standard 25 kg packs, as well as IBCs from 500 – 2,000 kg. The Group can repackage, split packs or unitise as required, and offers a "pick a pack" service.
The Victoria Group's aim is to ensure that our customers' products are presented to their clients exactly as they require, and can offer the flexibility and ease of a "Just in Time" delivery service.
Find out more about:
Strong Engineering Base
Victoria Group has developed maintenance procedures which – in tandem with a policy of regularly upgrading equipment – ensure the quality of the infrastructure at our port facilities. The Group employs its own skilled maintenance teams, to provide support for our facilities, plant and equipment.
This offers an assurance to customers of the continuous availability of reliable port services.
Victoria Group has a rolling programme of customer-focussed investment, constantly upgrading and developing facilities and equipment to assist with its clients' changing logistical requirements.
Development Land
Throughout the Group's port facilities, over 76 acres of freehold land are available for development, including warehousing, manufacturing and other facilities. Industrial and commercial sites are available.
Find out more about Development Land and Property >