Six Strategic Port Operations
The Victoria Group is a leading independent operator whose six important port facilities – Victoria Wharf (Plymouth); Corporation Wharf (Plymouth); Sharpness Dock (Gloucestershire); Mersey Wharf (Bromborough, Wirral); Seaham Harbour (County Durham); Port of Boston (the Wash) – are well-equipped to serve both the short sea trades and the international shipping routes. The port facilities are strategically located to serve the South East region, South West, the Midlands to the Heart of England, the North and Scotland.
Additionally, through Sanders Stevens and Amundsen & Smith, the Victoria Group offers a full range of professional ships agency and brokering services.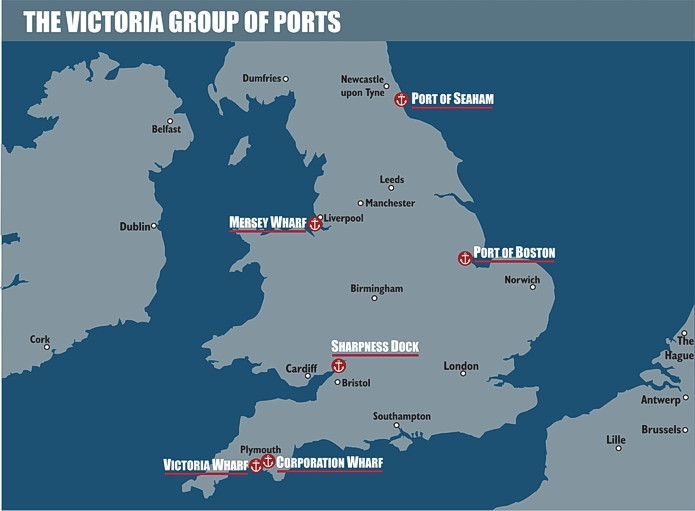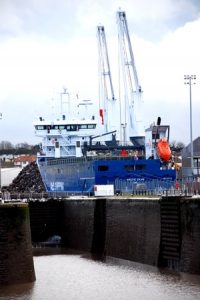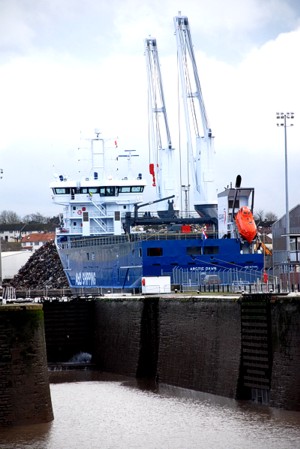 Explore the website to learn more about the Group and our services.
The Victoria Group is a reliable and proven business partner offering supply chain solutions through port operations, logistics, storage, handling and distribution.
Port operations are accredited with :
the United Kingdom Warehousing Association
COMAH (Control of Major Accidents Hazards) Lower Tier for Ammonium Nitrate Fertiliser
TASCC (Trade Assurance Scheme for Combinable Crops)
FIAS (Fertiliser Industry Assurance Scheme)
OFF (Organic Food Federation)
Security of the Port facilities is undertaken in accordance with the ISPS (International Ship and Port Security Code).
Victoria Group is committed to maintaining high standards of Health and Safety, and operating in an environmentally-responsible manner.