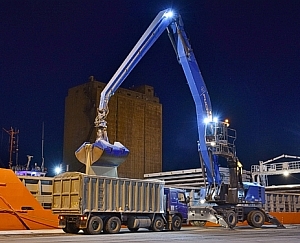 SHARPNESS DOCK at the head of the Bristol Channel handles ships of up to 6,000 tonnes (with cargo), maximum beam 16.76 m and unlimited length.
Sharpness offers excellent road links, being accessible from junctions 13 and 14 on the M5. This provides easy access to the West Midlands, South Wales and the M4 corridor.
This port facility is experienced in handling a diverse range of cargoes including dry bulks, minerals, timber and many other products, using modern quay-transfer equipment.
The facility offers extensive open and covered storage, including grain silos.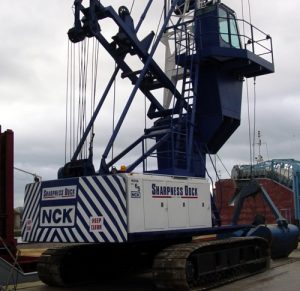 Sharpness Dock:
operates to UKWA (UK Warehousing Association) standards
is accredited by FIAS (Fertiliser Industry Assurance Scheme)
is accredited by TASCC (Trade Assurance Scheme for Combinable Crops)
operates to the standards of COMAH (Control of Major Accidents Hazards) Lower Tier for Ammonium Nitrate Fertiliser
Security of the Port facilities is undertaken in accordance with the ISPS (International Ship and Port Security Code).